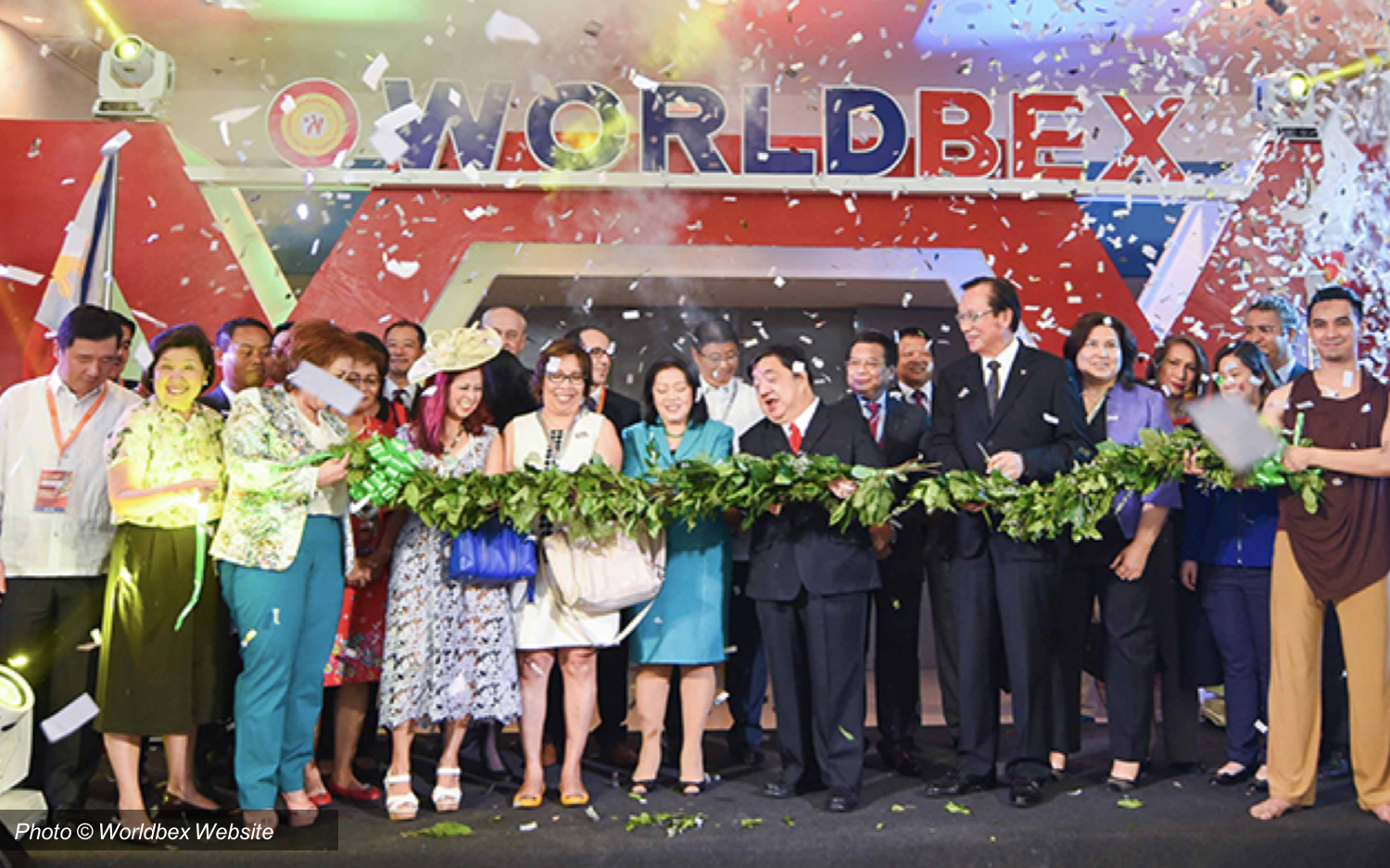 PASAY CITY, 15 – 19 March 2017 – The Philippine World Building and Construction Exposition or WORLDBEX 2017 was organized by Worldbex Services International. WORLDBEX is a construction exposition happening annually for the local and international building and construction industry with a profile of about 500 exhibitors, and attended by more than 150, 000 visitors per year. This year's WORLDBEX was successfully conducted side-by-side in three (3) locations, namely: World Trade Center-Manila, Philippine Trade and Training Center, and the SMX Convention Center.
"The PHILGBC welcome initiatives such as Worldbex that allows people to come together and witness the latest market innovations, technologies, products, and services that are instrumental for building sustainable and greener environments for people. Together with programs and campaigns of the PHILGBC such as the Better Places Philippines and the Building for Ecologically Responsive Design Excellence (BERDE), these initiatives contribute in raising better public awareness, collaborative exchange of ideas and expertise, and professional responsibility among companies, building professionals and individuals as we move forward to creating a world with built environment that support healthier and happier lives for those who occupy them," said PHILGBC CEO Mr. Christopher de la Cruz.
The PHILGBC is one of the industry partners who supported Worldbex 2017. This year, a total of 26 Associations supported Worldbex: Philippine Wood Producers Association, The Institute of Integrated Electrical Engineers of the Philippines, Inc., Society of Philippine Electrotechnical Constructors and Suppliers Inc., United Architects of the Philippines, Architectural Center Club, Inc., Chamber of Real Estate & Builders' Associations, Inc., Federation of Filipino-Chinese Chambers of Commerce & Industry, Inc., Marble Association of the Philippines, Philippine Association of Landscape Architects, Philippine Association of Paint Manufacturers, Philippine Green Building Council, Philippine Hardware Foundation Inc., and Philippine Institute of Architects, among others.