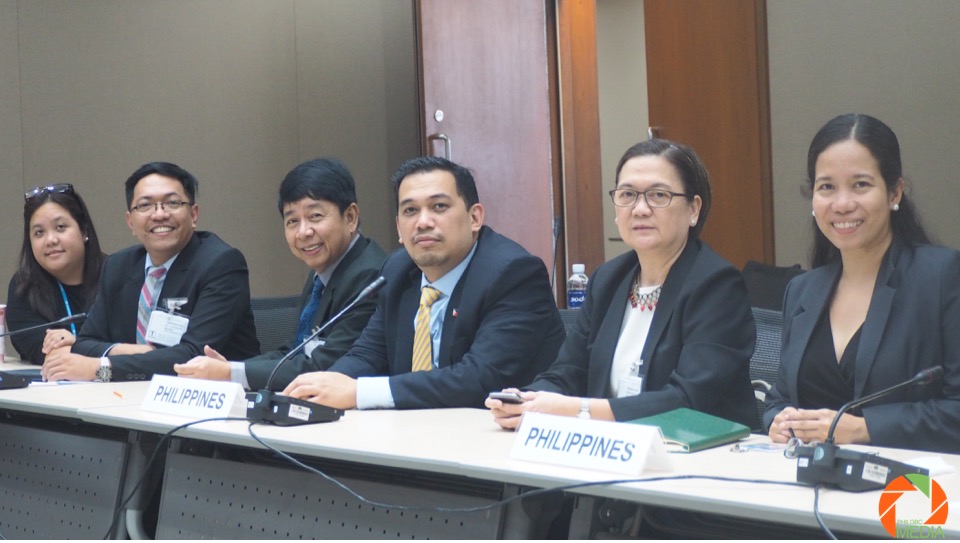 12-13 JUNE 2017, BANGKOK, THAILAND —The Philippine Green Building Council (PHILGBC) joined the Philippine team in the two-day Cross and Parallel Working Session for the Nationally Appropriate Mitigation Actions (NAMA) Development for the Building Sector in Asia Project organized by the United Nations Environment in the UN office in Bangkok, Thailand.
The Philippine team composed of representatives from the Climate Change Commission (CCC), National Housing Authority and the Department of Public Works and Highways (DPWH), discussed in details the two NAMA concepts in place for the building sector which were endorsed by the CCC in April.
The first concept is the public sector NAMA which revolves around the effort to reduce Greenhouse Gas Emissions (GHGs) in the socialized housing sector through efforts proposed by the NHA. The second is the private sector NAMA which revolves around the effort to reduce GHGs in the mainstream residential and commercial sector through efforts currently undertaken by the PHILGBC. Discussion points included the detailed implementation plan, definition of stakeholder roles, expected impacts, and financing.
The Philippine team together with representatives from the UN Environment will meet again in July to finalize the NAMA proposals for submission to the NAMA registry.