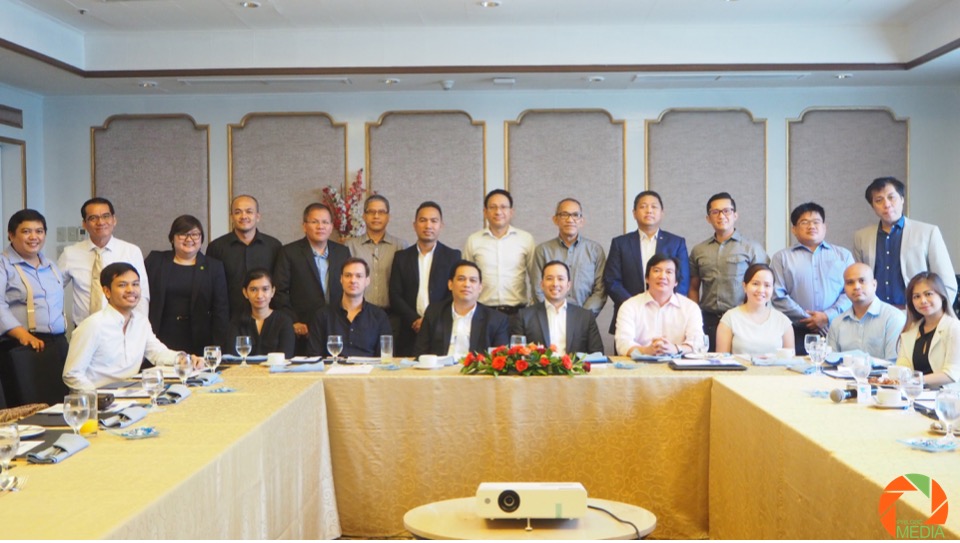 22 June 2017, Makati City – The Philippine Green Building Council (PHILGBC) conducted its Power Breakfast: Inspiring Green for the Building Professionals and Service Providers Member Network of the council at the Molave Room, Dusit Thani Manila with twelve (12) member companies.
In his welcome message, PHILGBC Chair, Ramon Rufino, shared that the Power Breakfast is a roundtable discussion series created to engage with the respective Member Networks of the Council, and to stimulate meaningful dialogue on emerging green building issues in the building industry. He also encouraged the participants to share their thoughts and ideas on how the council can further promote, strengthen the promotion of green building in the country.
Air and Odor Management Chief Executive Officer, Jeroen Van Straten, co-organizer of the Power Breakfast, gave an introduction of their company and its services. He briefly discussed the parameters and acceptable indoor air quality limits that their technologies are addressing. Mr. Straten shared that company conducts assessments of the air quality and provides recommendations and solutions for the clients to be certified for clean air. AOM General Manager, Mr. Maranan added that the company offers packages based on the SS 554 Indoor Air Quality Standards of Singapore.
Mr. Mario Suelto, BERDE Technical Manager, presented the initial draft of BERDE V.2.0, discussing the changes applied in the following: BERDE Framework, Terminologies, BERDE Green Building Rating System, and Credits. In addition, he discussed how the Core Framework was refactored to refine what credits are essential in developing a green building project. In addition, Electives were introduced as optional credits that may provide wider sustainability benefits which are not part of the Core Framework.
PHILGBC Chief Executive Officer, Christopher de la Cruz facilitated the discussion after the two presentations. Questions about BERDE, and Indoor Air Quality were addressed. He mentioned that PHILGBC is currently doing a credit to credit consultation, and will conduct an internal consultation with the council members on September. Furthermore, he shared that the BERDE V.2.0 will have its soft launch at the end of July and will be officially released on November 2017 during the Building Green 2017 Conference. He also mentioned that CBP training is currently on hold until the finalization of BERDE v2.0.0.
PHILGBC Executive Director, Ms. Anna Tungol, closed the activity by reminding the members on the upcoming events of the council namely such as the Special Membership Meeting in September to coincide with celebration of the World Green Building Week and the National Convention in November which includes the WGBC Asia Pacific Network Meeting, the PHILGBC 10th Year Anniversary Gala and Building Green events such as CEO Breakfast Forum, Green Building Tour, and the Annual Conference. For additional inputs and suggestions, the members were encouraged to send an email at secretariat@philgbc.org.