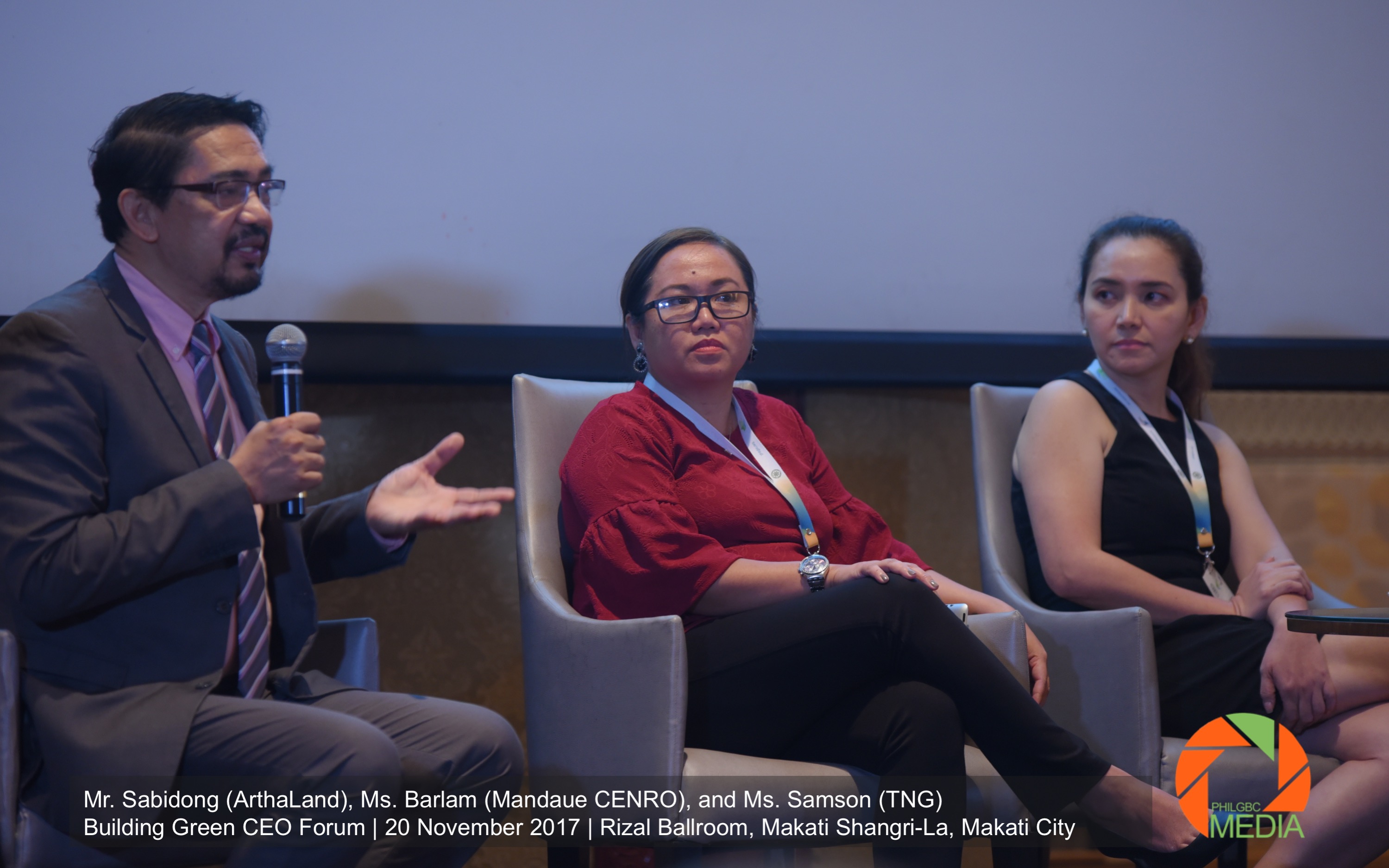 Makati City, Philippines – 20 November 2017 – A forum with senior management-level representatives and leaders from industry and government, dubbed as the Building Green CEO Forum held at the Rizal Ballroom of Makati Shangri-La Hotel at Makati City, provided for a meaningful discussion on programs, initiatives and various concerns impacting the advancement of sustainability and green buildings in the property industry.
His Excellency, Ambassador Franz Jessen, delivered the keynote speech to the participants of the event. In his speech, Amb. Jessen wished the delegates to a fruitful discussion during the CEO Forum. He reiterated that "greening our buildings starts providing opportunities not only to cost effectively reduce carbon emissions while enhancing efficiency but also to reduce our use of extracted materials".  Ambassador Franz Jessen also mentioned that "EU has donated 60 Million Euros for supporting the Philippine Government to achieve its household electrification target and to improve energy efficiency". According to him, they believed that benchmarking can be a significant policy and program tool in promoting energy efficiency and reduction of emission in the building sector. He added that "EU remains committed to support the Philippines' energy sector in efforts to accelerate inclusive economic growth and achieve development goals to address climate change through sustainable energy."
Some of the topics discussed during the CEO Forum included current and future green building programs and activities from some of the National Green Building Councils within the World GBC-Asia Pacific Region, the Experience of developers, owners and policy-makers who have taken the leadership role in pushing forward green developments, and the supply and demand side of advancing green economies and the green building agenda for the country.