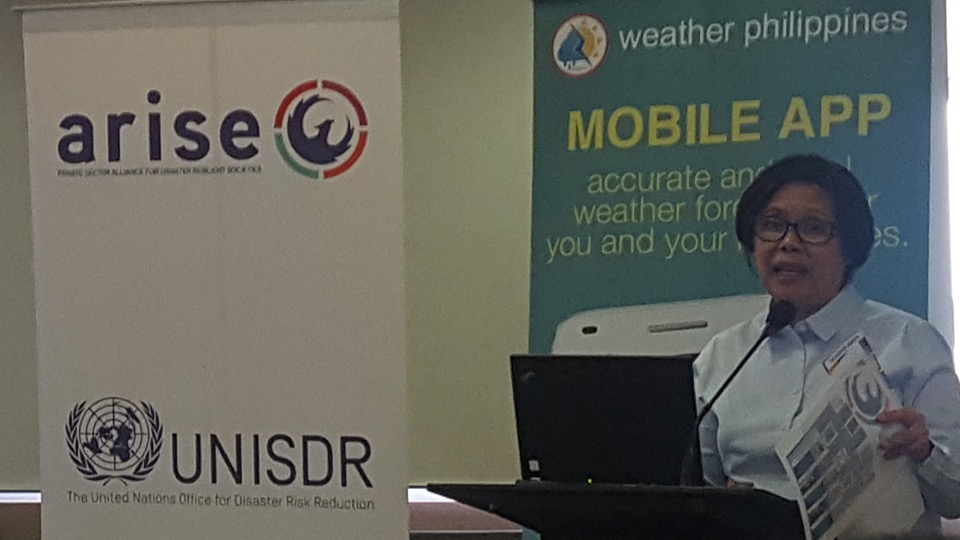 11 MAY 2017, PASAY CITY –The Philippine Green Building Council attended the training session on Weather 101 and Tropical Cyclone 101, organized by the ARISE Philippines and conducted by one its members, the Weather Philippines Foundation (WPF).
The training session was conducted to inform, educate, and promote the basic knowledge about weather related event that organization may consider for their disaster risk reduction and climate change adaption initiatives.
Engr. Dave Valeriano, General Manager of WPF, shared that the information were collected through the help of 130 companies in 430 provinces and trainings were conducted to disseminated them. The gathered information is used in cloud seeding, flight management, and other useful and productive activities.
Mr. David Michael Padua, a senior typhoon specialist of WFP, discussed discussed the different climate patterns in the Philippines.
The training ended with a discussion of how weather information is being gathered. By the use of Project Noah's hazard maps, it becomes possible to predict the areas that can be affected by flood.