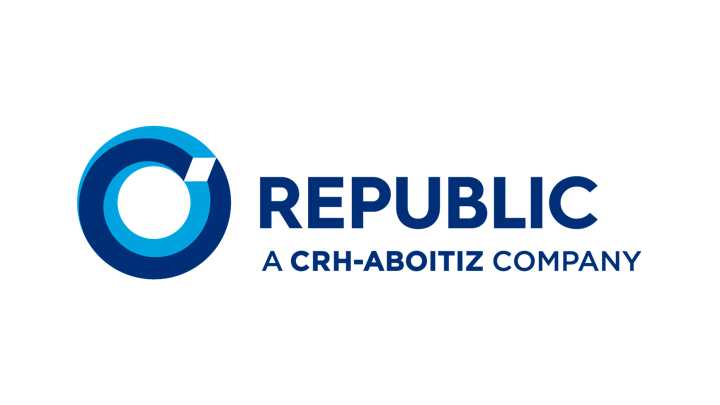 Company Overview
Republic draws its roots from Republic Cement Corporation. Founded in 1955, the company has been associated with some of the world's best performing organizations such as Blue Circle and Lafarge. Recently, Republic became part of the CRH-Aboitiz team in the Philippines.
CRH is a leading building materials company with main headquarters in Dublin, Ireland and Aboitiz is a diversified Filipino business group recognized as one of the best managed organizations in the country and in Asia. Together, they create a strong platform for future growth as they build the leading building materials business in the Philippines. As the nation's partner, they aim to empower the best local talent to constantly innovate and evolve their construction solutions to improve lives, develop better communities and push their boundaries towards global excellence.
Republic's commitment to Sustainability is enshrined in one of its core values, Respect for the environment and for the communities where it operates. In every stage of the manufacturing process, Republic ensures that sustainability and community development remain at the forefront of its business. From the rehabilitation of its quarries and its aggressive reforestation program, to its alternative fuels and waste management solutions, Republic continuously finds ways to reduce its environmental footprint by cutting its dependencies on fossil fuels and non-renewable quarry materials and to contribute significantly to carbon sequestration, environmental protection and enhancement, and to the economic and social development of the communities where it operates.
Republic Cement Group manufactures the country's best-quality cement and building materials at seven strategically located sites across the Philippines, offering the widest supply footprint for its seven brands – Republic, Fortune, Rapidset, Kapitbalay, Mindanao, and Wallmaster.
Republic Cement Services, Inc is a Gold-Sustaining Corporate Member of the Philippine Green Building Council since 2015.