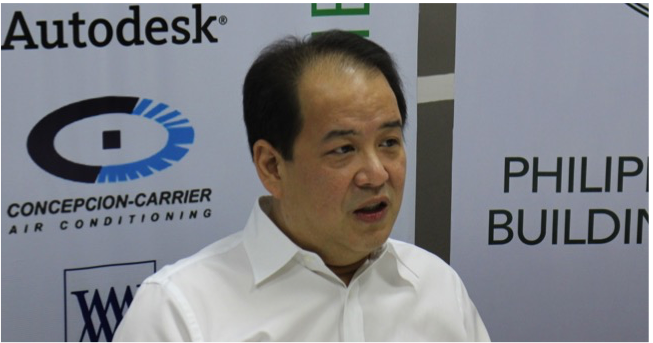 Concepcion Industrial Corporation's Chief Executive officer, Raul Joseph "Jojo" A. Concepcion, sat down with Ancy Palma and Ken Lerona to share his views on bringing sustainable products to the market. He also shared his thoughts on how hard work and grit can lead to success.
We heard your father started you early in the business. Can you tell us your story?
When I was seven years old, my task was to count inventory. The first time I went to the factory was when I was 12 or 13 years old. That's when I started working on the line. My job was putting rings on the copper tubes for the aircon [units] for two months. I worked in a non-aircon room and my dad told me to eat the food that everyone else eats and eat where everyone else eats. I think that built my character. That's when I realized the value of hard work and the humility of hard work. I also learned to see the perspective of other people, kailangan din kasi that you see things from the ground level – and I think that gives our organization an advantage.
Is there big pressure on you to fill your dad's shoes being a COO (child of the owner) who is now handling the business?
Of course, there's a pressure but I think it's not really a big pressure. Obviously, being the son of the owner and looking at my father's accomplishment, like every son who'd like to be better but there is also this philosophy that people have different potentials.
The way I look at it is that I have a goal, that goal is clear, achieving those goals. Working every day to achieve those goals and moving to the next goals. I often tell our people in the plant – we have very big plants – I ask them, "How do you eat an elephant? Piece by piece." And that's what we do with our expectation levels. It's not about, "hey I want to be this great guy up here," it's about taking that step at a time.
I think another part of it is humility. I think it is very important that as a person, you are thankful with what you have accomplished. I think being humble as possible is good for this business.
You have been successful in your business, owning 40% of the market and you are targeting to move even higher, can you tell us more about it?
It's based on fundamentals, really. One of the things that my father taught me is to be humble. When we enter businesses for example, how do we get to 40%? It's about building capabilities; it's building foundation. We have our seven core capabilities that make us great, that make us compete.
We play in a very global market and this market is a roller coaster of big waves. We weather these waves because our foundation is correct. Every year, good year or bad year, we continue to invest in building our capabilities. Today, we're expanding in the building and industrial side – for that purpose, we're seeing the opportunity to grow.
In the PHILGBC for example, we're seeing the demand not just for equipment but whole solution rather than just individual products. That is what our company is trying to do, and I believe that our partners are realizing that "hey, I'm selling you the most efficient product but I may be throwing materials away." So what I'm saying is that I may sell your savings in energy but practice wasteful spending of materials. Does it make sense? On one hand you are saving, but on the other hand, you're throwing.
If you're talking about green, it's the whole picture and not just about one scenario. For example, putting up a building contributes only about 20-30% of the environmental impact. It's the actual usage of the building that makes the greater impact. For us, this means not only about delivering an efficient product – it's about the engineering, the manufacturing involved. This is why you have to have a holistic way of looking at the solutions. This is how we look at our business.