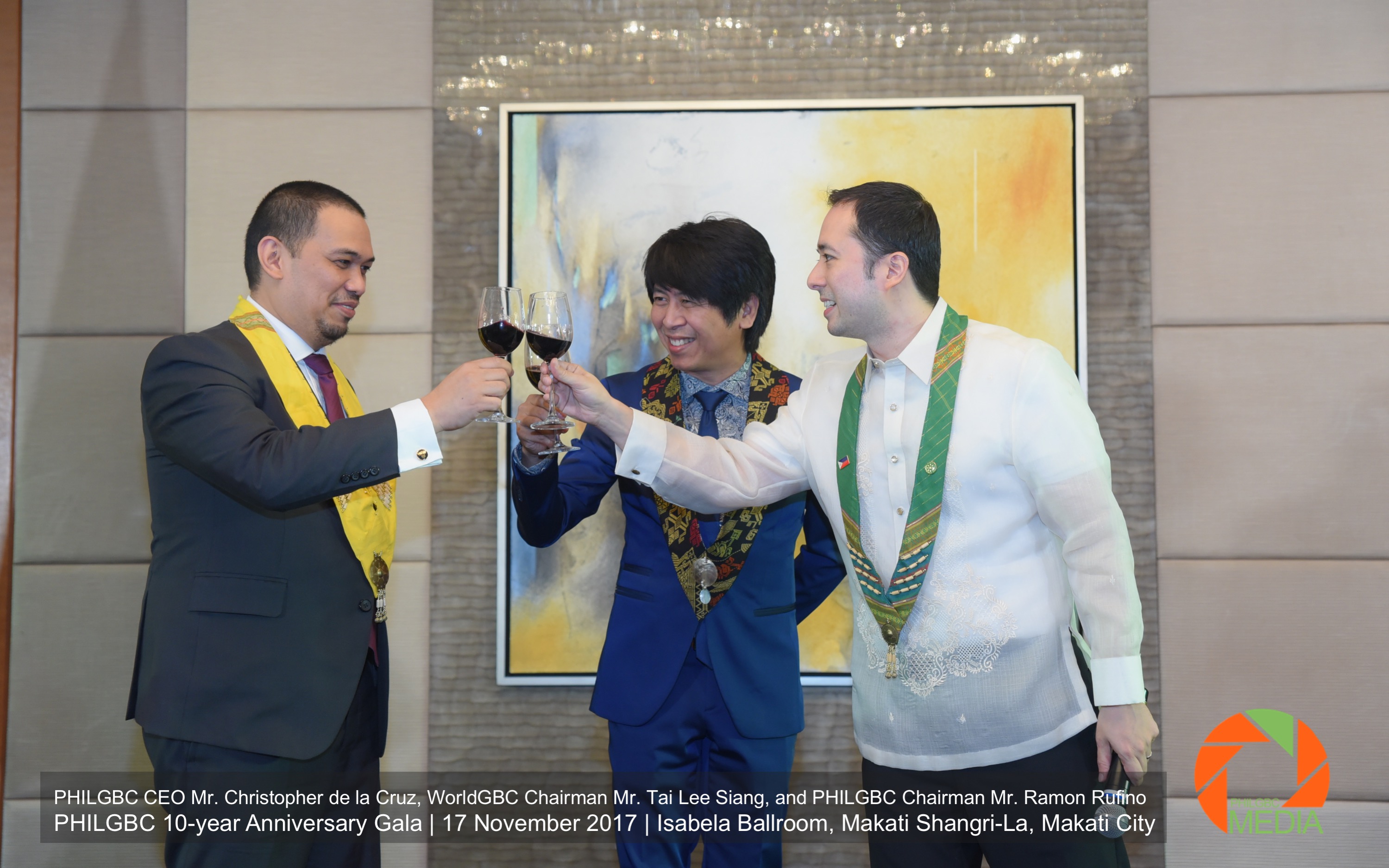 Makati City, Philippines – 17 November 2017 – Philippine Green Building Council members, guests and partners from industry and government came together at the Isabela Ballroom of Makati Shangri-La hotel to celebrate PHILGBC's 10 years of market transformation.
Members, organizations and partners that have been significant in the advancement of green buildings in the country in the past 10 years were recognized during the event.
The gala event was a venue for a meaningful exchange of ideas and learnings, and have been a great opportunity for business networking and fostering relationships for the advancement of greener buildings and green business agendas. 
"I think this is the spirit of the Philippines, you have such a power, you have such an inert spirit that cannot be extinguished.  And I think this is really happening in the green building council.  From 7 people to what we have tonight, I think it is fantastic achievement.  Let me congratulate you and let me wish you to continue to do more good work and be one of the shining light in the Asia Pacific and maybe in the world," remarked Mr. Tai Lee Siang, World Green Building Council Chairman during the anniversary gala of the PHILGBC.