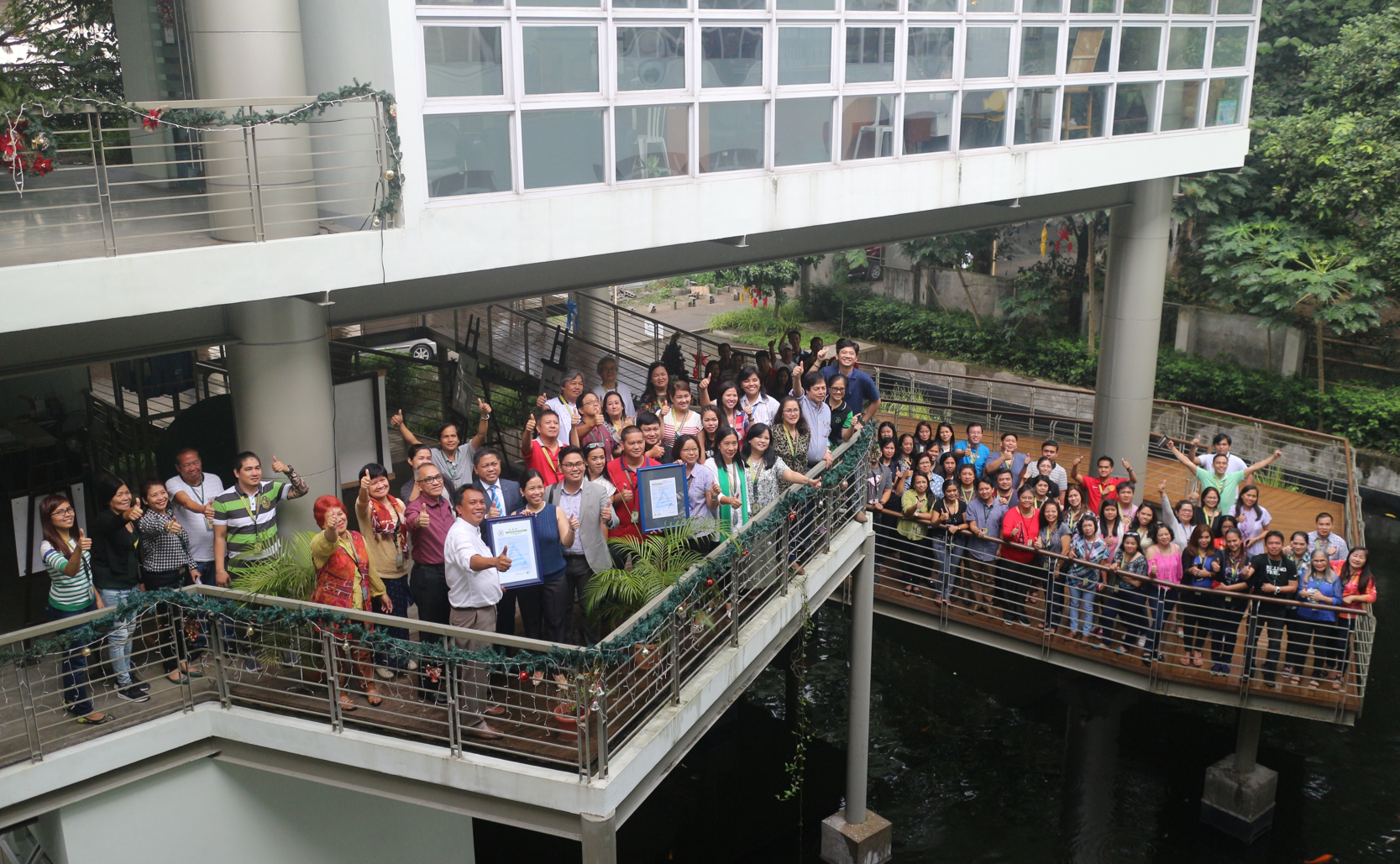 The Laguna Lake Development Authority Building is the first green building government office in the country to be BERDE (or Building for Ecologically Responsive Design Excellence) certified.
TAGUIG CITY – 12 December 2016 – The Philippine Green Building Council's (PHILGBC) BERDE  3-Star rating was officially awarded to the Laguna Lake Development Authority (LLDA) Building during an awarding ceremony held at the LLDA Building, National Ecology Center, Quezon City.
The two four-story buildings interconnected by bridge ways on all levels, are energy-efficient, climate-smart, ecologically adaptive and occupant-friendly. The building's orientation minimizes heat gain and captures wind thus promoting natural ventilation in 86% of the total gross floor area. The LLDA building has double low-emitting argon windows that improves energy efficiency, and insulate walls that prevent heat absorption making rooms naturally cooler. The new headquarters also has its own waste water treatment facility and three rainwater harvesting tanks.
The LLDA building was previously certified with a BERDE 2-Stars rating for Stage 1 – Design, then acquiring a BERDE 3-Star rating for Stage 2 – As-Built.
TUV Rheinland Philippines, Inc. represented by Chief Operating Officer Tristan Loveres shared the role and purpose of a third-party assessor in the whole certification process. Loveres shared that as third-party, they had to ensure compliance of the facility with the established BERDE Green Building Rating Scheme. Loveres also expressed his support to the PHILGBC, "[T]his is where TUV Rheinland actively supports the Philippine Green Building Council in ensuring credibility, objectivity, and competence of the whole certification process."