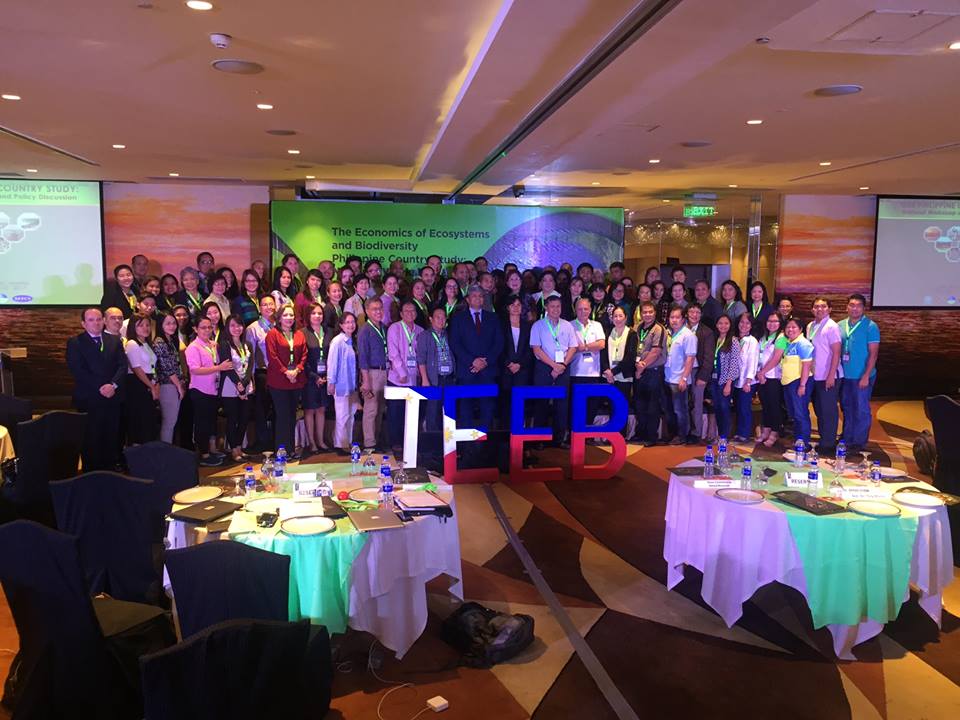 20-21 JUNE 2017, MANILA – The Philippine Green Building Council attended the recently held two-day national workshop on The Economics of Ecosystems and Biodiversity (TEEB) organized by Resources, Environment, and Economics Center for Studies, Inc. (REECS) in LOCATION OF WORKSHOP.
The Biodiversity Management Bureau (BMB) of the Department of Environment and Natural Resources (DENR), in collaboration with REECS is currently implementing TEEB – Philippine Country Study, a global initiative led by the United Nations Environment Program (UNEP) focusing on the planned reclamation in the Manila Bay area covering 685 hectares, which may pose harmful effects on the Las Piñas – Parañaque Critical Habitat and Ecotourism Area (LPPCHEA).
TEEB is an interdisciplinary approach to ecosystem policy development that addresses the growing cost of biodiversity loss and ecosystems degradation. The initiative is focused on enabling decision-makers to recognize, demonstrate, and capture the economic benefits and values of ecosystem services and biodiversity.