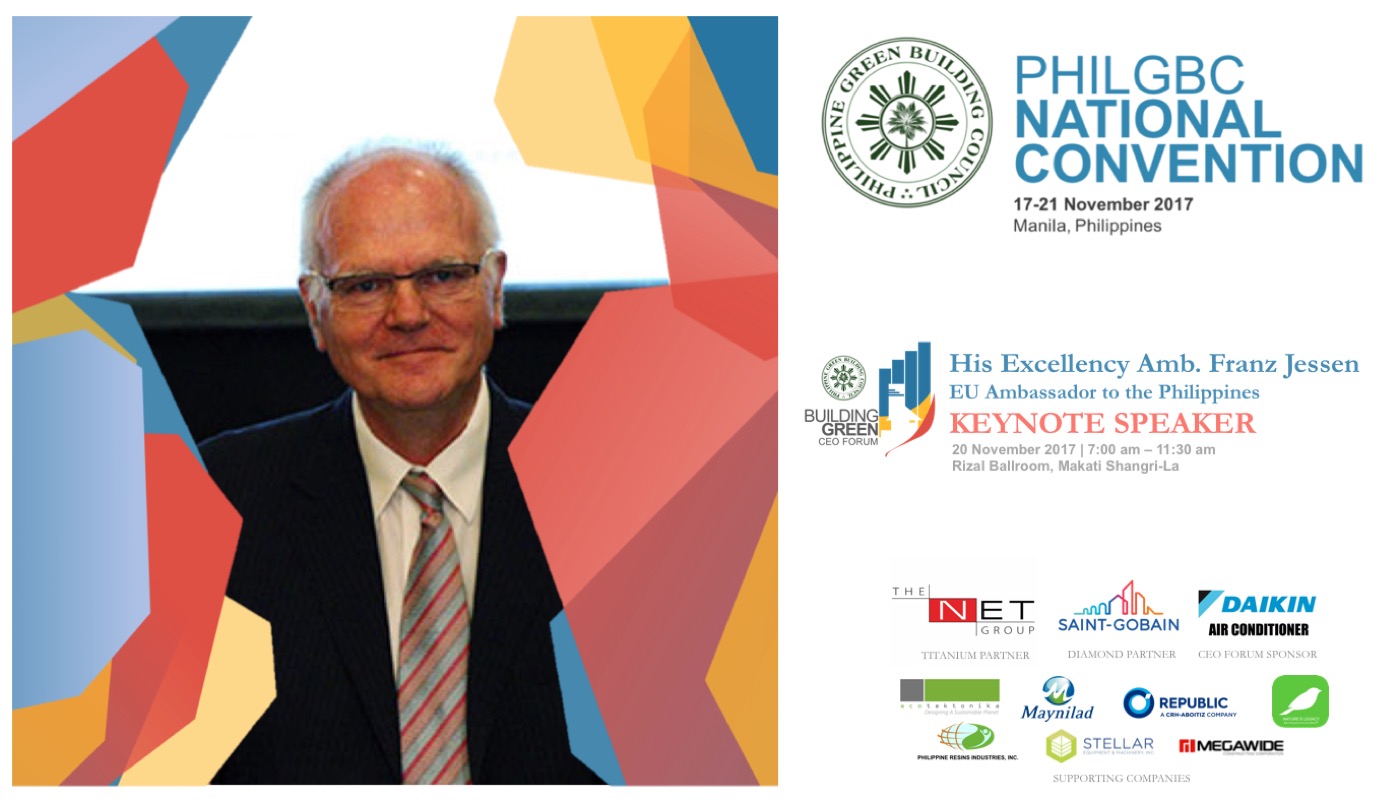 Building Green CEO Forum is gathering of senior management-level representatives from PHILGBC Corporate Members and leaders from government and industry for a discussion on various industry updates, exchange of ideas and best practices, and formulation of programs for the uptake of green buildings and sustainability in the Philippines.
This year, EU Ambassador to the Philippines, His Excellency Amb. Franz Jessen will deliver a keynote speech during the Forum.
Leaders from National Green Building Councils in the Asia Pacific Region will discuss topics on green building best practices and initiatives in the region.  Be inspired by the developers, owners and policy-makers who have taken the leadership role in pushing forward green developments in the country, and learn how manufacturers and suppliers and contractors are supporting the development of green buildings.
Building Green CEO Forum happens on November 20, 2017 at the Rizal Ballroom of Makati Shangri-La hotel.  REGISTER NOW by contacting the PHILGBC National Convention Secretariat at 815-9301 or email events.philgbc.org.
Building Green CEO Forum is one of the highlights of this year's PHILGBC National Convention running from November 17-21, 2017.  More information and registration details is available at http://nationalconvention.philgbc.org