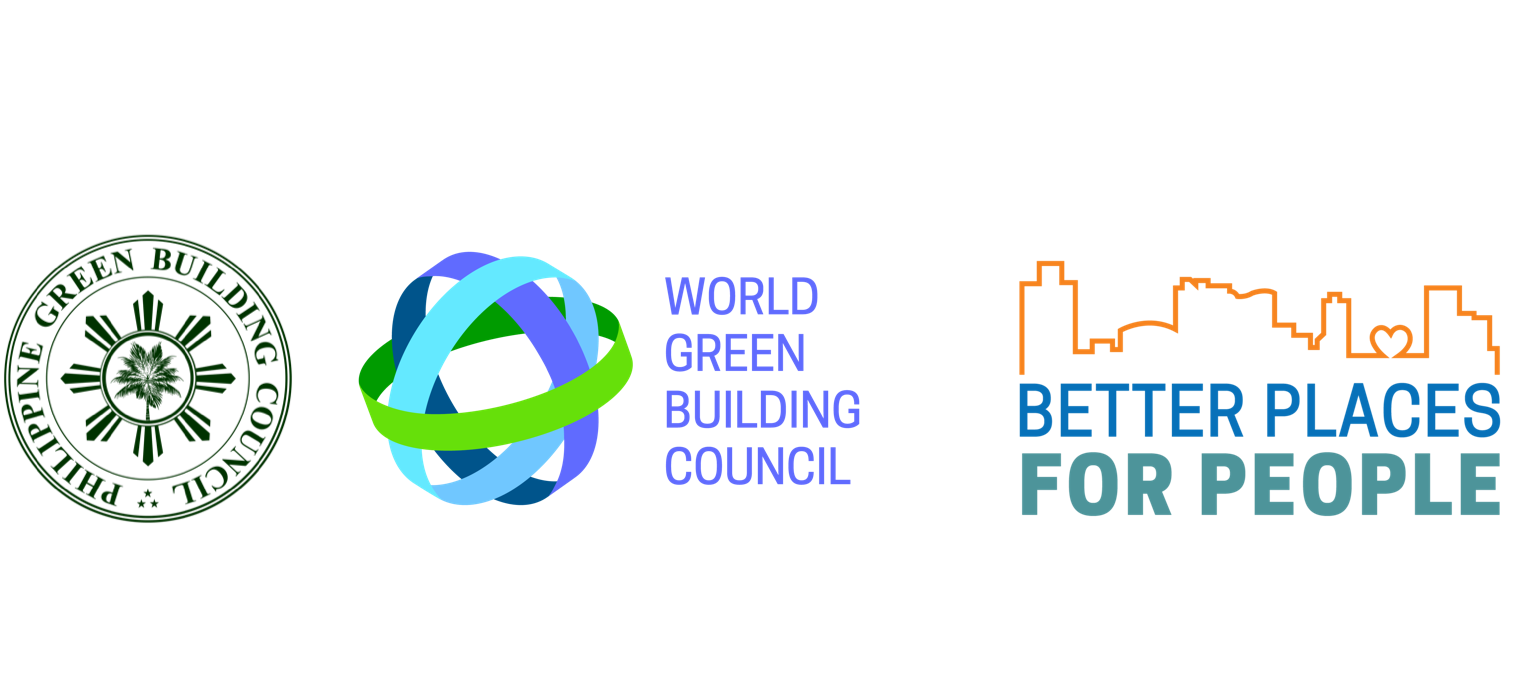 BETTER PLACES FOR PEOPLE
Expressions of Interest – 2017 Better Places for People Case Study Report
June 2017, Taguig City—The Philippine Green Building Council is one of the National Green Building Councils participating in the World Green Building Council's global project—Better Places for People. Better Places for People aims to create a world wherein buildings are good for the environment, and support healthier, happier and more productive lives for those who occupy them.
Better Places for People is launching its 2017 Expressions of Interest for Case Studies for a new report on green and healthy buildings.
The 2016 Case Study report, "Building the Business Case: Health, Wellbeing and Productivity in Green offices," was a success. The report featured several new case studies of buildings all around that world that have implemented the metrics framework outlined in the World Green Building Council's 2014 report, "Health, Wellbeing and Productivity in Offices: The next chapter for green building". The 2016 Case Study Report also included research by four Green Building Councils on their markets and the buildings in their countries which have been using health and wellbeing as a tool to attract tenants and support occupants.
Opportunity for your Green & Healthy Building to be Showcased. A follow-up report is to be published this year and will be open to reporting all other building-occupancy types, not just offices. We encourage you to submit your case study and have the potential to be part of the 15 buildings globally that will be showcased by the World Green Building Council (WorldGBC) in the report.
What are green and healthy buildings? Green and Healthy Buildings are developments that are environmentally-responsible, resource-efficient, and improves the health, wellbeing, and productivity of people occupying them.

What buildings qualify for the Case Study Report? All building occupancy types may be considered for the case study report—residential, retail, office, mixed-use developments, and open-spaces, among others.

When is the deadline? The Expression of Interest to develop a case study will close on 4 July 2017 at 5:00 p.m. EST.
To have your project considered for the 2017 Better Places for People Case Study Report, kindly accomplish an online form on your Expression of Interest (EOI), accessible at this link. Your submission constitutes an intention to develop a full case study with WorldGBC for publication in the final Case Study report (and potentially other avenues) provided your case study is accepted.
For more information on the guidelines for submission and developing the case study, please refer to the attached document (General Information on the Case Study Report and guidelines for submission of documents to be considered for the Case Study Report).
More information about the World Green Building Council's Better Places for People global project is available at http://www.worldgbc.org/better-places-people.
For any questions, you may contact Mr. Colin Powell, Project Manager for Better Places for People at cpowell@worldgbc.org cc: secretariat@philgbc.org.