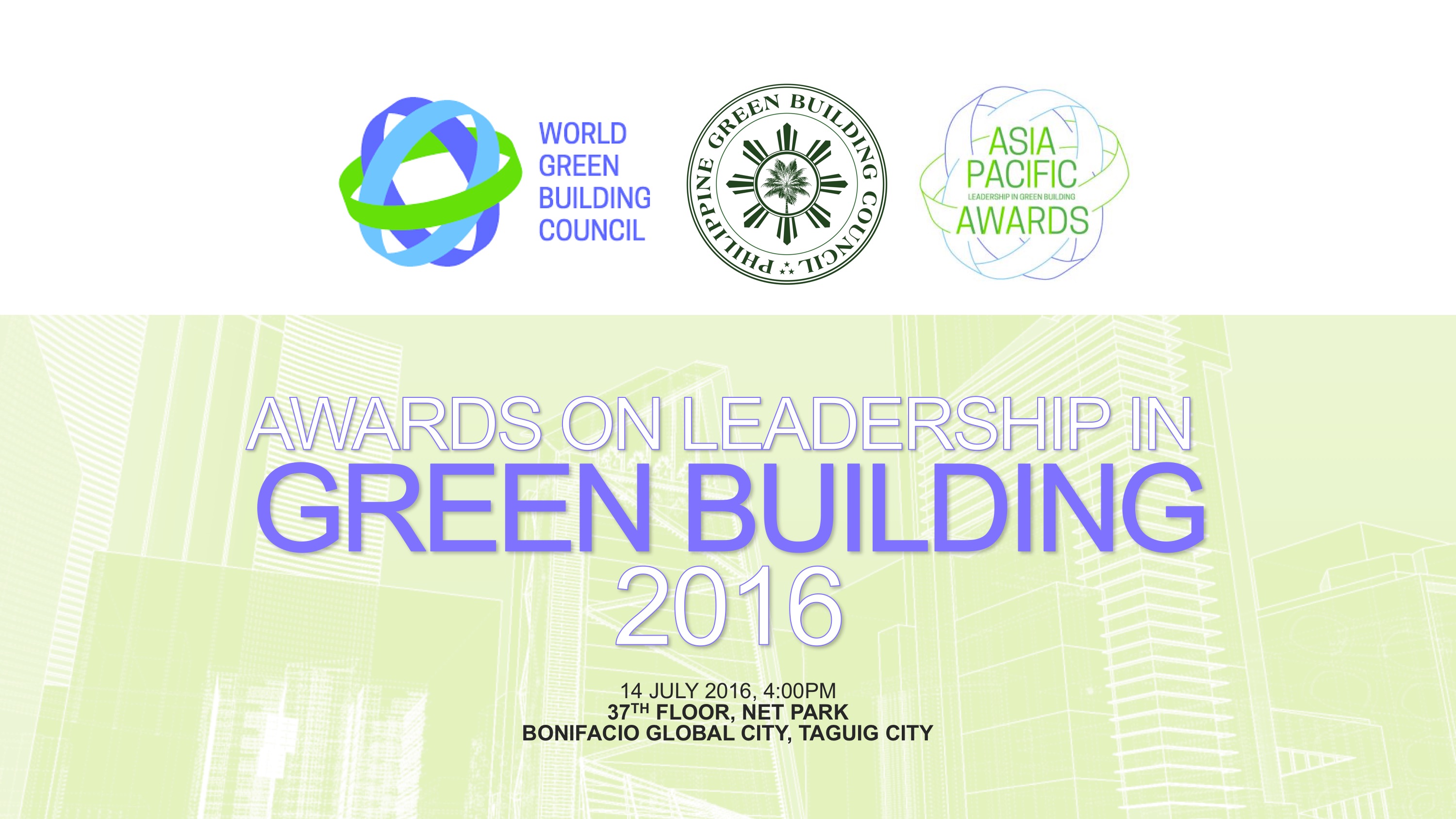 Join us as we award the finalists and winners of the 1st PHILGBC Awards on Leadership in Green Building on July 14, 2016 4:00PM to 8:00PM at the 37th Floor, Net Park, BGC, Taguig City durint the ULI-PHILGBC Awards for Excellence in Health and Sustainability ceremony.
Winners of the PHILGBC Awards will be the official entry to the WorldGBC Asia Pacific Network Awards on Leadership in Green Building.
Register now with the Secretariat at secretariat@philgbc.org. Registration fees: Php1,500.00 for PHILGBC and ULI Members; Php2,500.00 for Non-Members, and Php15,000.00 for table of 10.
Meet the finalists of the PHILGBC and ULI Healthy Places Awards. Registration and cocktails starts at 4:00PM.
For the programme, click here.