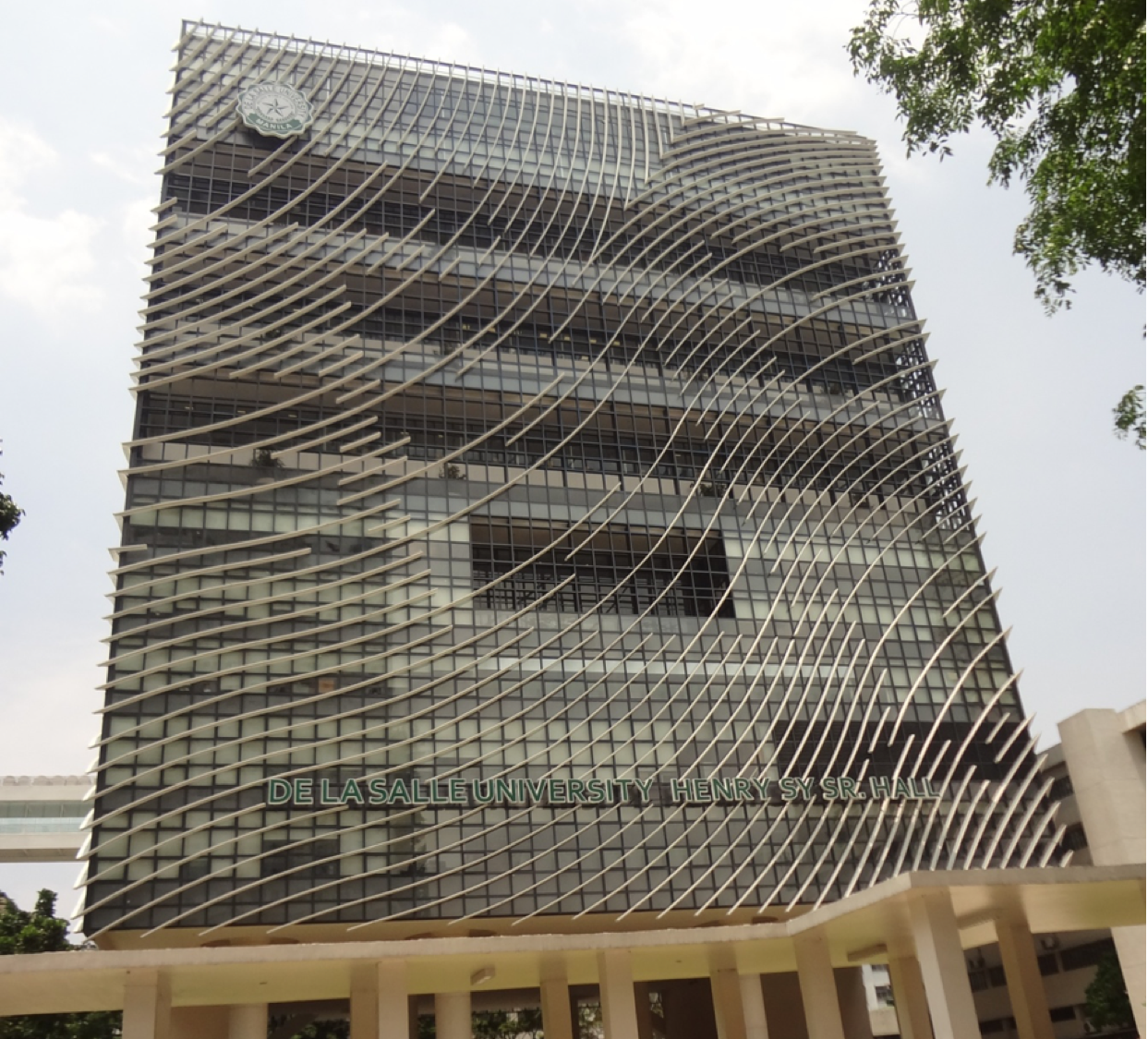 The De La Salle University Henry Sy Sr. Hall (DLSU HSSH) is a BERDE pilot project and the first educational institution building in the country to be recognized under the BERDE Assessment and Certification system, receiving its 2-Star Design Recognition in 2015.
HSSH commemorates the 100 years of De La Salle University (DLSU) and illustrates the significant role the university plays in promoting an empowering education towards national development as well as the university's commitment to sustainability and environmental responsibility. It serves as a testimony to the University's commitment in pursuing sustainability in all its campus development projects with the goal of mitigating and managing the community's impacts on the natural environment and society.
The project was originally conceptualized in 2009 as a pivot for transformative learning and scholarship. HSSH incorporates the university's heritage and green building features such as rainwater collection and water recycling system which support the university's water conservation efforts. Gardens and open areas were allotted into the different floors to promote synergy and collaboration among members of the academic community in a relaxed learning environment. Energy management control systems are in place to regulate room temperature and air flow for efficient cooling and air conditioning.
To know more about BERDE, please email us at berde@philgbc.org